About Arunachal Pradesh Energy Development Agency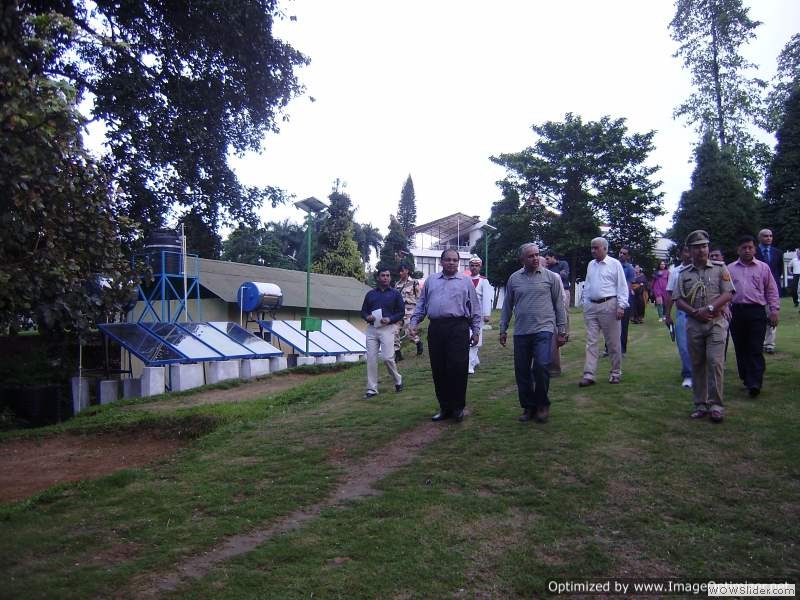 Arunachal Pradesh Energy Development Agency(APEDA) is a State Government Agency registered under the Societies Registration Act 1860.It was established in 1996. It has the following roles to play:-
As State Nodal Agency(SNA) for New & Renewable Energy
As State Designated Agency(SDA) under Energy Conservation Act 2001.
As State Nodal Agency(SNA) for Clean Development Mechanism(CDM)
ORGANISATION SET UP OF AREDA
There is a General Body and a Governing Body to govern the activities of the Agency.
General Body is Chaired by the Hon'ble Minister Incharge of MNRE of Arunachal Pradesh.
Governing Body is composed of 10 members and it is chaired by a Chairman appointed by the Government from time to time.
MEMBERS OF GOVERNING BODY
1. One appointed by Government -Chairman.
2. Secretary/Commissioner(Power&NRE),Governmentof A.P -vice-Chairman
3. Secretary/Commissioner(Development),Government of A.P-Member
4. Secretary/Commissioner(Finance),Government of A.P. -Member
5. PCCF(Forest),Government of A.P. -Member
6. Secretary/Commissioner(Education),GovernmenT of A.P. -Member
7. Chief Enginner,W/Z, Department of Power,Government of A.P.-Member
8. Secretary/Commissioner(Industry),Gonernment ofA.P. -Member
9. Secretary Science & Technology,Government of A.P. -Member
10.Diector,APEDA -Member-Secy
The Corporate Office at Itanagar is headed by the Director and he is supported by 3(Three) Deputy Directors,1(One) Account Officer, 1(One) Admistrative officer and other by Project Officer & other clarical staffs.
There are four zonal Deputy Directors at Tezu,Bomdila,Yachuli & Allo.
Each District is headed by a Project Officer. Under the Project Officers, there are Junior Enginners, Technicians, etc.
Closer view of Activities of APEDA